Learn About TSUKUI's Businesses Through Key Phrases
Learn About TSUKUI's Businesses Through Key Phrases
Accumulated track record and know-how
More than 35 years since starting the nursing care business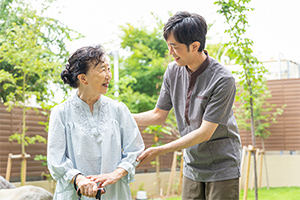 Many of Japan's nursing care providers entered the industry after the long-term care insurance system was put in place in 2000, but TSUKUI's care business began in May 1983, and has a track record and know-how spanning more than 35 years. We place great importance on our uniquely careful approach, and we constantly evolve and broaden the possibilities of nursing care to provide services matched to customer needs.
"No.1 in Japan" for day services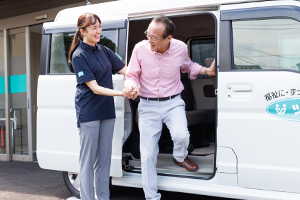 TSUKUI operates day services in over 500 locations across Japan in 47 prefectures, meeting the needs of more than 45,000 users every month. TSUKUI's care business is Japan's largest provider in the rapidly growing area of day services, and is No.1 in terms of both the number of locations and customers. While ensuring a certain level of care service quality based on our track record and know-how accumulated over many years as a nursing care provider, we are expanding our business.
Challenge 1 to realize the full potential: Services that support customers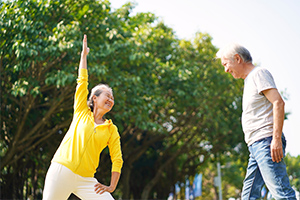 The TSUKUI Group provides a wide range of services for persons who need nursing care and their families, as well as for the elderly, and works to enable the full potential of customer lifestyles in their own home.
"TSUKUI Care Community" provides long-term care consultation services in convenience stores. "PRIME ONE" is a support service (paid service not covered by insurance) that can be used freely according to the customer's lifestyle. (

TSUKUI CORPORATION

)

"SONOSAKI LIFE,"

an online store, helps seniors enjoy a happy life in the age of 100-year lifespans. This online shop offers a wide range of health-related products, lifestyle-support goods, assistive products, food products, daily necessities and other products selected utilizing the knowledge of the TSUKUI Group. (

DIGITAL LIFE CORPORATION

)
Challenge 2 to realize the full potential: Services that support nursing care providers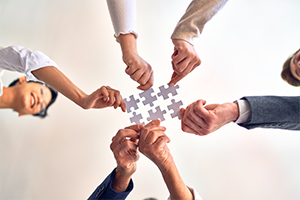 The TSUKUI Group provides a wide range of services for nursing care providers, working to realize sustainable growth of the nursing care industry.
Leasing and maintenance for assistive vehicles and devices, in addition to solutions to the problem of deploying costly devices for care, as well as detailed services (

TSUKUI CAPITAL CORPORATION

)
"Recruitment support" for solving various issues directly facing the nursing care and medical care related industries, "training support" for ensuring retention, "operation support" related to increasingly diverse human resources and labor, and other personnel services (

TSUKUI STAFF CORPORATION

)
Uninterrupted services with peace of mind: Infection prevention measures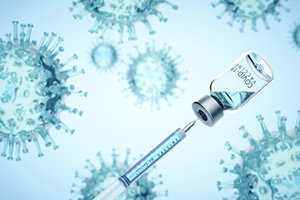 Taking into account the spread of COVID-19, we have implemented infection prevention measures in line with five original guidelines created separately according to the type of service and level of infections so that our customers can use our services with peace of mind. We have also worked to create a safe environment through infection prevention measures for visits, staff training, online meetings and other measures. Furthermore, we have put in place a registration system for support staff in case of a cluster outbreak. Going forward, we will monitor government policies and infection trends, and implement infection prevention measures to the extent possible.
Promoting diversity to empower a broad range of human resources in society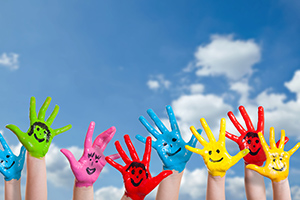 In order to promote diversity management (human resource diversity), TSUKUI CORPORATION accepts foreign technical intern trainees, and actively hires foreigners, women, people with disabilities, students, seniors, etc. In 2021, we established a special subsidiary (Grasol Co., Ltd.), aiming to help create a society in which all people can play an active role.
We work to create a corporate culture that enables our broad spectrum of employees to show their individuality and demonstrate their abilities, regardless of gender or age, and we use evaluations based on abilities and performance. We have also established contact points for consultations regarding careers, LGBT issues, etc. as part of our efforts to create even better workplace environments.